Reservation Sultan's fun pool
For your stay at Heide Park Abenteuerhotel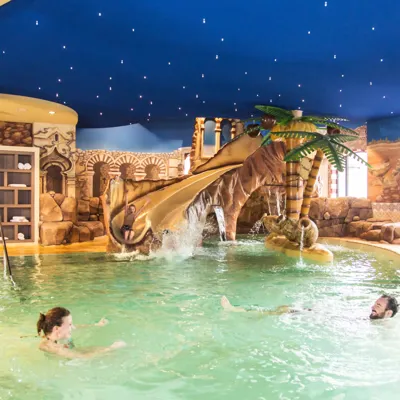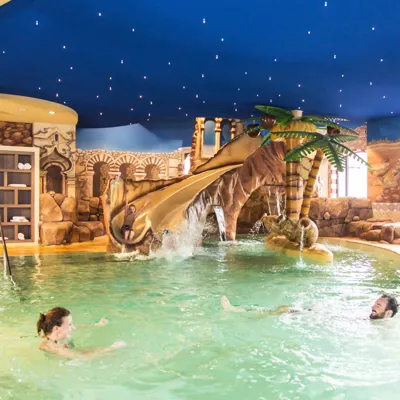 Secure your time slot for Sultans Fun Pool now!
We are happy to announce that we can open the Sultans fun pool for you again. Dive into our hotel pool with water games and water slides.
Here you have the possibility to reserve your time slot for the Sultans fun pool.
Length of time slot: 45 minutes each
Please refrain from booking 2 slots in a row out of consideration for other guests.
Use of sauna: You would like to use our textile sauna only? Then a reservation is not mandatory.
Please note the following information:
For safety reasons, there is a capacity limitation, so access is only possible after prior online registration (via this page).
Children under the age of 14 must be accompanied by an adult. Access from 14 years old possible without accompaniment.
Our sauna is a textile sauna.
Eating and drinking is not allowed in the whole area.
Desired time for breakfast / dinner already reserved?
If not, then use our online reservation and secure your table at the desired time in the restaurant La Tortuga.
Reserve now