Our Holiday Camp
Would you like to enjoy a relaxed surfer atmosphere and lots of time together with the family and other visitors in our Holiday Camp at Heide Park Resort? Then book your vacation in one of our cabins or a van and enjoy your short vacation in Northern Germany.
We are looking forward to you!
All accommodations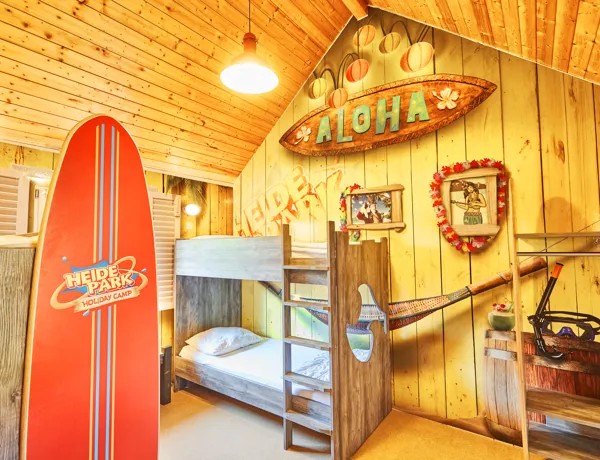 Aloha hut without bathroom
Cool surfer style huts: Stay overnight in one of our Aloha huts to get an extra adventure with an access to the central sanitary facilities. (example photo)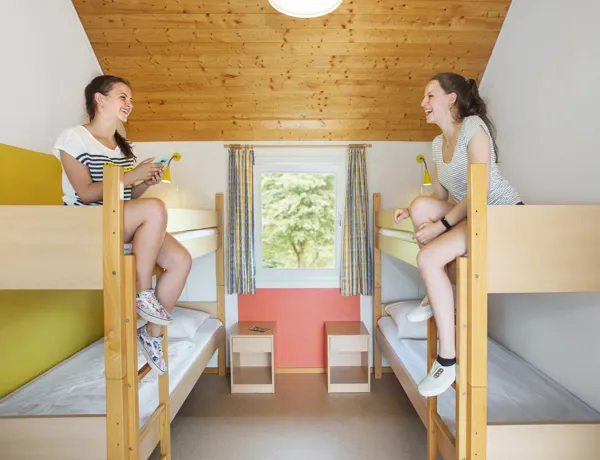 Hut without bathroom
Extend your stay in our Holiday Camp. Secure a cottage with a bathroom (with access to shared sanitary facilities). (example photo)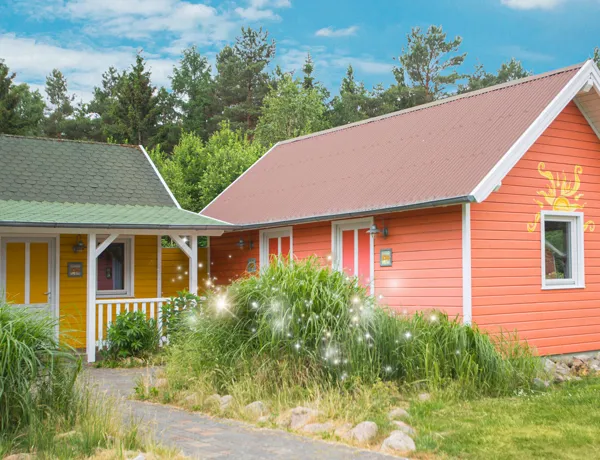 Hut with bathroom
More comfort with the private bathroom at the Holiday Camp. Book now your short break with relaxed surfer atmosphere. (example photo)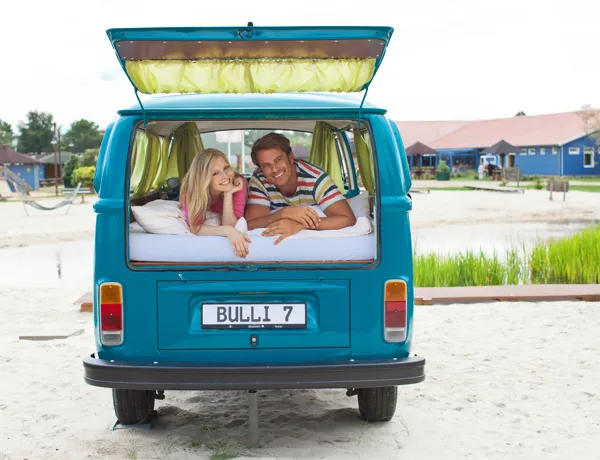 Bulli-Camp
Spend the night in the only VW-licensed T2 Bulli Camp and enjoy the very special retro feeling in the Lüneburger Heide. (example photo)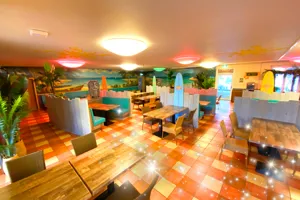 NEW since 2022
The Holiday Camp Team is looking forward to the new season and has some nice new things for you! Look forward to:
a renovated restaurant in the Holiday Camp
renovated cottages with bathroom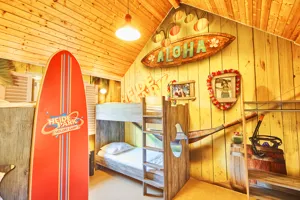 Experience our holiday oasis
Spend the night in one of our colourful wooden cabins or an original VW T2 Bulli and refresh yourself in the buffet restaurant. Enjoy the relaxed atmosphere, relax after an exciting day full of roller coasters on the lake or take a trip to the Lüneburger Heide.

With our accommodation offers you are as flexible as possible. Book only the overnight stay at the Holiday Camp + breakfast or opt for the all-inclusive package with park entrance and dinner.

Please note that the photos are examples.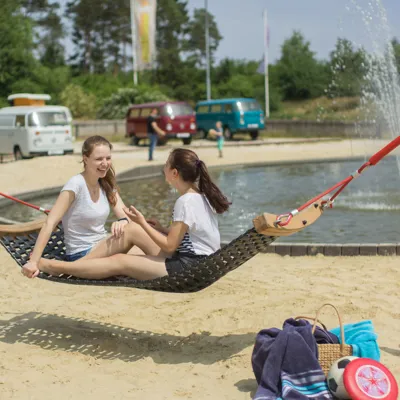 Highlights
Exclusive access to Heide Park
Relaxed surfing atmosphere throughout the camp
Sandy beach with lake to relax
Children's Playground, Beach Volleyball, Table Tennis
Buffet restaurant "Acapulco" and "Fritenbude" for snacks in the evening
Free Wi-Fi
Central sanitary facilities
Free parking
"Top accommodation with perfect value for money. Did not think that a short trip during the week can feel like a relaxing vacation."
"It was really great 3 days the staff was very accommodating and friendly one was always seen in a ride and the humorous handling has put the staff the crown on I can only recommend it times there also to spend a few days."