Before your visit
Online-Tickets & Co.

1. Choose a quieter day: On weekdays and outside the holidays, you usually benefit from shorter waiting times.

2. Online tickets: You can book your ticket ONLY online.

3. Lockers: So that you don't have to carry your heavy bags all day, you can use our lockers. (subject to charge)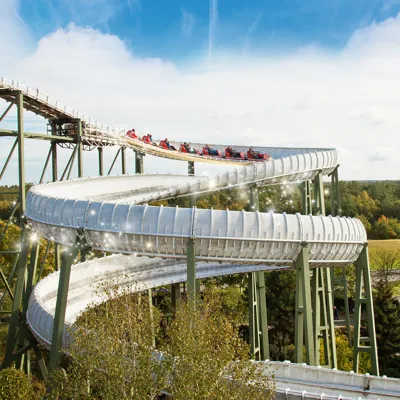 3. Lunch: You don't have to eat lunch at 12 o'clock sharp? Then use the Rush Hour in our restaurants to ride a roller coaster. And get some delicious burgers & Co later.

4. In the afternoon: Especially on weekdays, many larger groups leave the park already around 3 or 4 pm. Often the waiting times at the big roller coasters are even shorter.

5. Guaranteed last ride: As long as the queues are not closed, line up just before the park closes. Whoever is in the queue is guaranteed to still drive.

6. Return trip: The park is always open one hour longer than the attractions. Go relaxed to the exit, browse through the Heide Park Shop or recharge your batteries for the return trip. So you won't be stuck in traffic for long.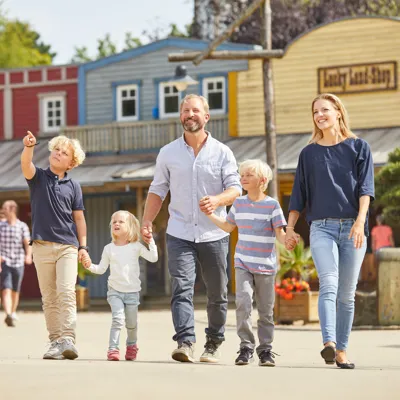 For familiys
Tips for your next family outing

1. Children's Name Ribbons: If your child gets lost in the park, a staff member will take him to the Service Center. Get a free wristband from the Service Center in the morning, write your name and phone number on it, and we'll get you back together in no time.

2. Baby Switch Pass: Parents with children up to three years of age receive the Baby Switch Pass free of charge at the Service Center. This allows you as parents to take turns riding roller coasters without standing in line again. Issue only on days when the Express Butler is open.

3. Size wristbands: So that your child does not have to be measured individually on each ride, get a wristband with the size confirmed by us on the first ride.

4. Baby food: You can warm up and prepare baby food for the little ones. Take a look in the App