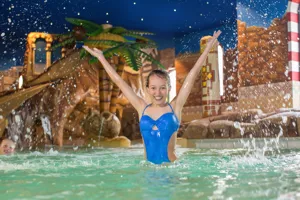 Now open again for you!
Your trip to the Orient with water slides
After an exciting day at Heide Park, the Sultans fun pool awaits little adventurers with water slides and a children's pool.
Find silence in the sauna area
End the day relaxing on our oasis of calm with tow saunas. Sit back on one of the loungers and enjoy the sauna.
Please note that this is a mixed textile sauna, to which men and women have access.
To find out more about our opening hours, you can ask our reception team in the hotel.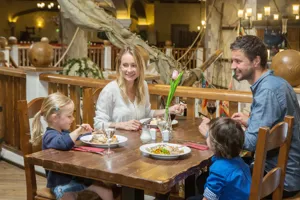 Culinary delights for young and old
After an extraordinary day full of adventure, discover our extensive experience buffet in the Pirate Restaurant. Cold and hot dishes, delicious desserts and drinks meet every taste.
End the evening in the Captain Hook Bar with its quaint pirate flair and a wide selection of cocktails and more.
Highlights for the whole family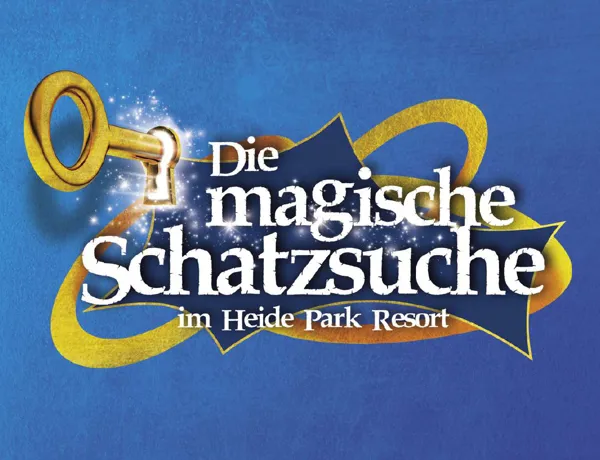 Now new: The magical treasure hunt
A highlight for all young and old adventurers: The new magical treasure hunt with Lord Alexander Explorus. He takes you through the entire Abenteuerhotel and it works with a lot of distance and even more fun! Good luck with the mystery!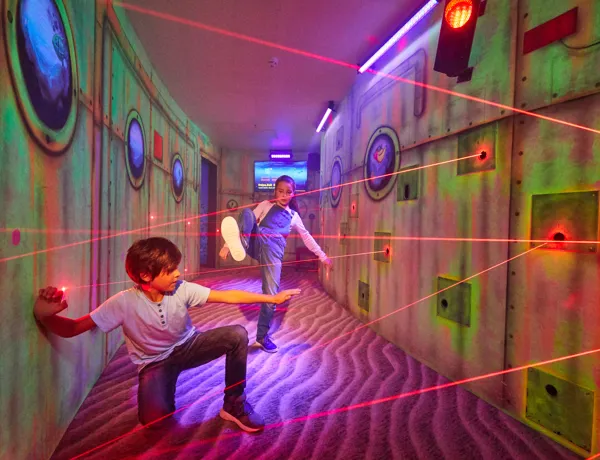 Laser game
In a submarine, kids climb through an exciting underwater world and try to overcome the nested laser beams, preferably without touching them (subject to availability).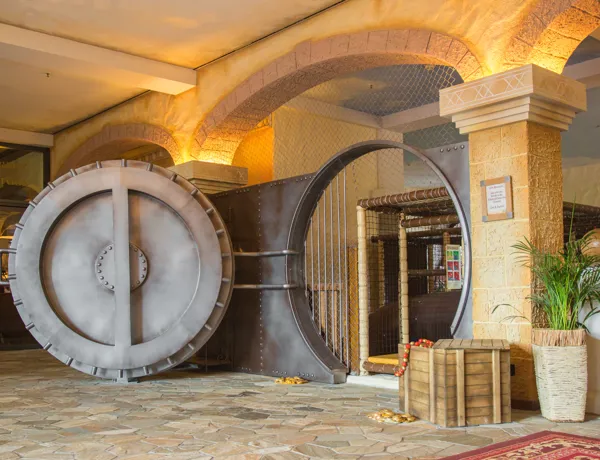 Indoor-Playground
While mom and dad are still checking in, you can start directly into the adventure. Our indoor playground offers fun & action. Climb through the vault door & slide into your extraordinary adventure (subject to availability).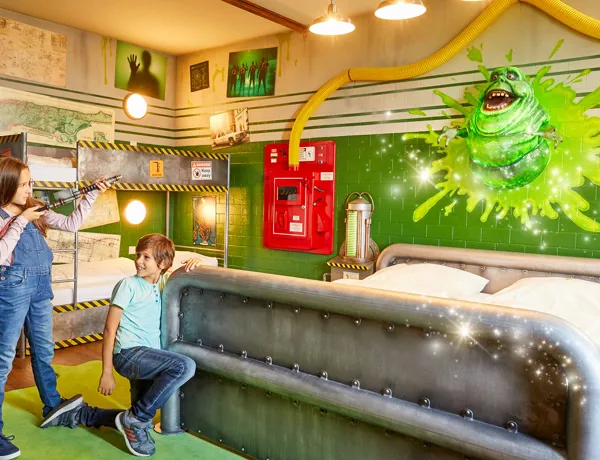 Interactive themed rooms
Discover together with your children our different themed rooms and solve the mystery or just go on a treasure hunt! Spend the night with pirates, dragons, ghosts & co.! (Example picture)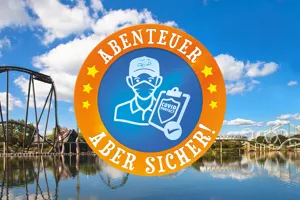 Adventure - but safe!
All the laundry that we use in the Adventure Hotel is cleaned in a product- and environmentally-friendly manner by the Stich laundry, in compliance with all RKI guidelines. This is a RAL quality mark company and is also certified for quality and environmental management.
Independent wash cycle inspections and hygiene tests certify not only cleanliness, but also hygiene in compliance with all environmental protection measures with a modern machine park. It is not only the laundry that is hygienically impeccable: the laundry containers are also disinfected before they are loaded with fresh laundry. Likewise, the hoods are all washed before they arrive on the clean side of production and are sealed in a disinfected container.
We can promise you: Adventure - but safe!