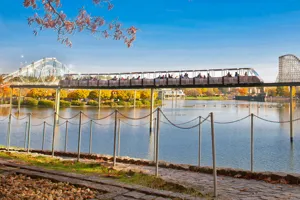 Fun for all
The Heide Park Resort is a disabled-friendly park. In all our offers, the needs of our guests with disabilities are taken into account: disabled parking at the entrance, disabled toilets as well as through the training of our staff. Visitors with special needs can find out about access conditions to our attractions in the Service Center. There you will receive a guide to make your visit easier.
Reduced admission
Price (p.P.)
Book
Wheelchair users

(Ticket only valid in combination with a disabled card if the person is permanently in a wheelchair)
0€
Bock now
Visitors with disabilities

(Valid upon presentation of a severely disabled card)
37€
Book now
Accompanying person guests with disabilities

(Online-ticket only valid for an accompanying person of a visitor with a disability / wheelchair (note B and/or H in the severely disabled card))
37€
Book now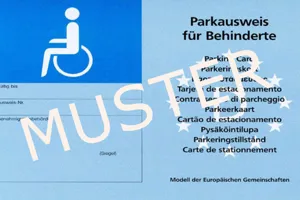 Parking spaces:

We have reserved parking spaces for you right in the entrance area, so you don't have to travel far before you can start the adventure.

At the driveway to Heide Park Resort, please use the right lane and keep your blue "disabled parking pass" ready so that our staff can direct you to the appropriate parking spaces. If you are travelling with guests with disabilities, it is advisable to stop right in front of the entrance in the designated stopping area to reduce the running distance from the parking lot.
Wheelchair accessible toilets

All toilets are shown on our parking map and App. Almost all of them also have a wheelchair-accessible toilet, these are:

-in the entrance area next to the Service Center
-opposite the "Wildwasserbahn"
-in the Maya Tal under the stairs
-at the Screamie
-diagonally opposite at Flug der Dämonen (left side)
-next to the Admiral's Wirtshaus (left side), kerbside and large cobblestone pavement


User restrictions Rides

Most of our attractions can be easily used by you. In some cases, however, there are special rules concerning the necessary height, the required age and also the physical condition. These also apply in particular to our disabled guests.

Please note that you, as a guest, as well as your companion (supervisor), must meet these requirements; and even then you still have to decide for yourself what you want and what you don't want.


For guests who are blind or have sight loss'

You can enjoy almost all of our attractions with a companion, who must be at least 16 years old and will give you instructions in the event of an evacuation. However, normal driving is not possible from a safety point of view with mountain rafting. At the "Bobbahn", we reserve the right to ride with you and decide on a case-by-case basis based on the disturbances that occurred during the day.


For guests who are deaf or have hearing loss

You can use all of our attractions with a companion, who must be at least 16 years old and can forward our instructions to you in the event of an evacuation.



"Schwer-in-Ordnung-Pass"

For guests with a disability card with B, G, H and/or 80% there is a Schwer-in-Ordnung Pass, which allows you to ride 6 lanes of your choice with a companion without long waiting times. This pass is available daily at the Service Center upon presentation of your severely disabled ID.
All information can be found here: DOWNLOAD