Directions
Our Address:
Heide Park Resort
Heide Park 1
29614 Soltau
Getting here by car:
Follow the A7, take exit "Soltau-Ost" and follow the signs to Heide Park Resort.
Getting here by train or bus:
Visitors can travel to Heide Park Resort by train or by bus.
Visit www.bahn.de or www.erixx.de to search for train times and prices.
Your destination: Soltau (HAN) or Wolterdingen (HAN)
You can also get to Heide Park Resort with Flixbus or Hamburg KVG.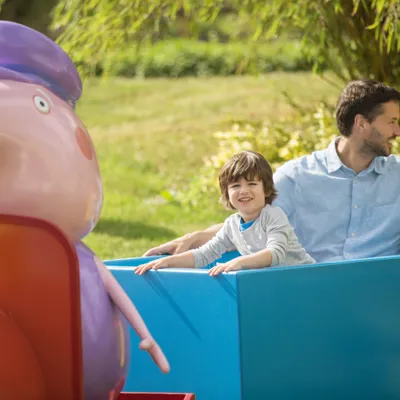 Parking
Parking for cars and caravan is € 6.00 per vehicle (subject to change). 
If you're staying at the Abenteuerhotel or Holiday Camp, parking is free of charge.