Directions
Our Address:
Heide Park Resort
Heide Park 1
29614 Soltau
Getting here by car:
Current information: 
We have sufficient parking space and therefore ask you to keep a safe distance of 2m between the vehicles when parking, so that everyone can get in and out comfortably without compromising the minimum distance of 1.50m to other guests.

Follow the A7, take exit "Soltau-Ost" and follow the signs to Heide Park Resort.
Getting here by train or bus:
Visitors can travel to Heide Park Resort by train or by bus.
Visit www.bahn.de or www.erixx.de to search for train times and prices.
Your destination: Soltau (HAN) or Wolterdingen (HAN)
You can also get to Heide Park Resort with Flixbus or Hamburg KVG.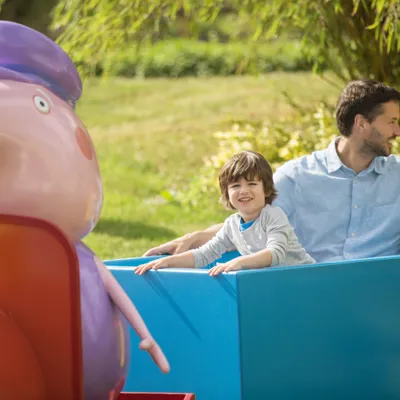 Parking
Parking for cars is € 6.00 per vehicle. Parking for caravans is € 12.00 per vehicle and day. (subject to change). 
If you're staying at the Abenteuerhotel or Holiday Camp, parking is free of charge.