Our shops at Heide Park Resort. You can find the opening hours in the app.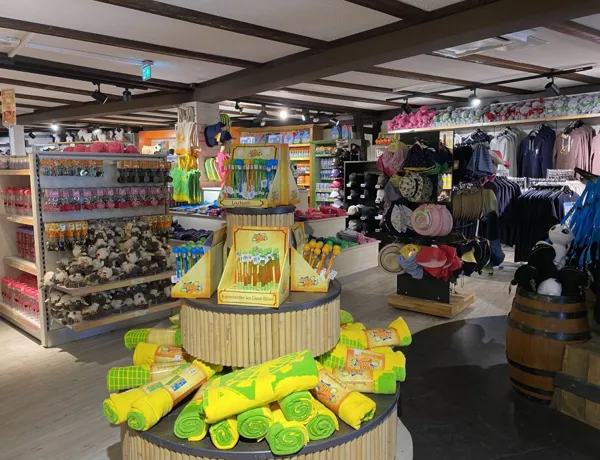 Heide Park Shop
Still no souvenir in your pocket from the Heide Park Resort? Then here's the perfect opportunity! You'll find everything your heart desires in the large Heide Park Shop! Location: Directly at the entrance area of the Resort.
Ghostbusters 5D Shop
Do you still need the right equipment for your job as a ghost hunter? You'll find it in the Ghostbusters 5D Shop - just like the numerous slime monsters that need to be defeated. Location: In the Ghostbusters 5D building.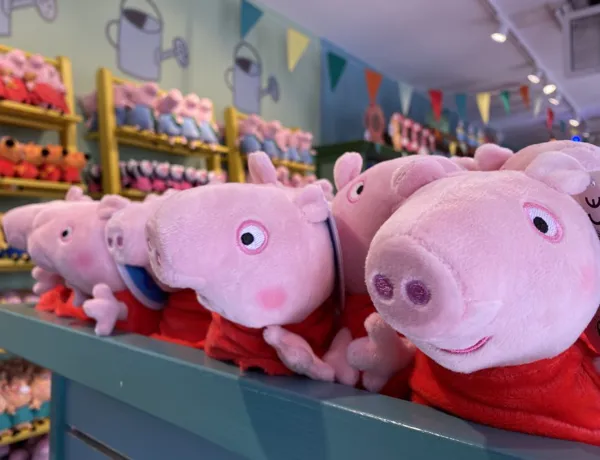 Herr Fuchs Laden
After a ride on Schorschs Dino-Abenteuer, head to Mr Fox's shop! Here you'll find a huge selection of items related to Peppa and her friends, guaranteed to make every Peppa fan's heart beat faster. Location: In Peppa Pig Land. Opposite Peppa's house.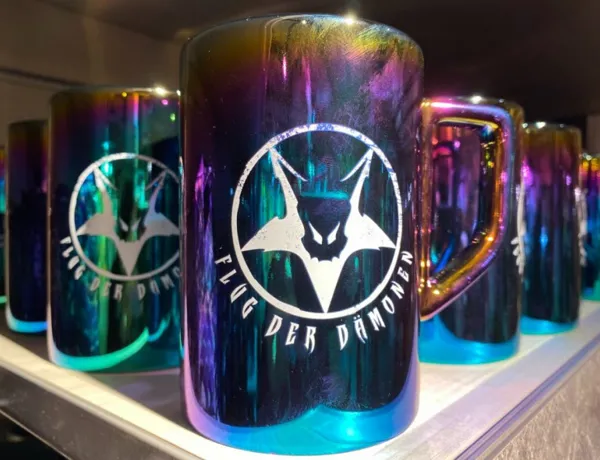 Flug der Dämonen-Shop
Are you damned or can you save your soul? In the Flug der Dämonen-Shop you'll find our demonic souvenirs. Whether mugs, T-shirts or hoodies - everyone will find something to take Germany's first Wing Coaster home with them. And we also have a special collection for the little ones - T-shirts and jumpers with mini demon print. Location: At the entrance to Flight of the Demons.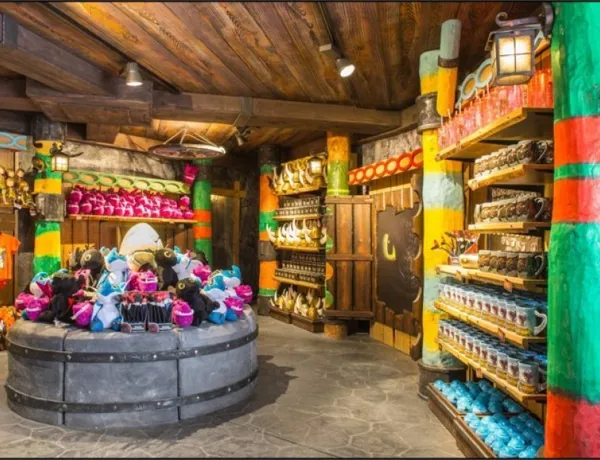 Drachenzähmen Shop
Toothless and Co. are waiting for you to take them home in our Drachenzähmen Shop. Do you have what it takes to become a dragon tamer? Location: Drachenzähmen die Insel.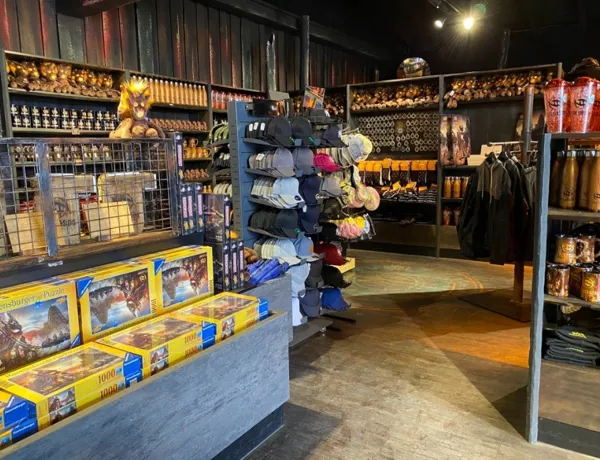 Colossos Shop
Stop by the Colossos Shop - a real must for all fans of Europe's highest and fastest wooden roller coaster! Location: Between Colossos entrance and Colossos Terrace.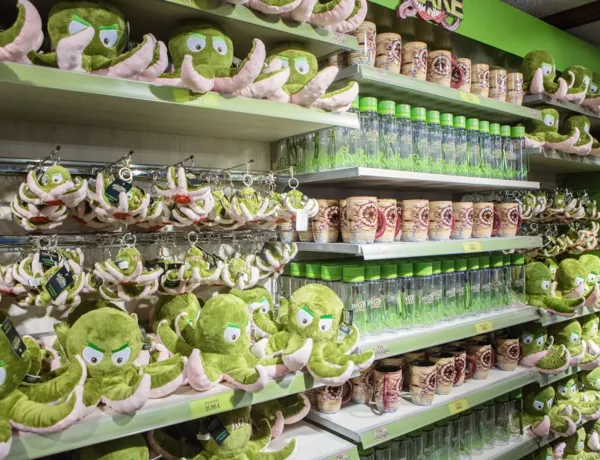 KRAKE Shop
All those who have survived the merciless beast can take home one of the exclusive trophies from the KRAKE shop. This way, the unique experience will be remembered for even longer. Location: KRAKE exit.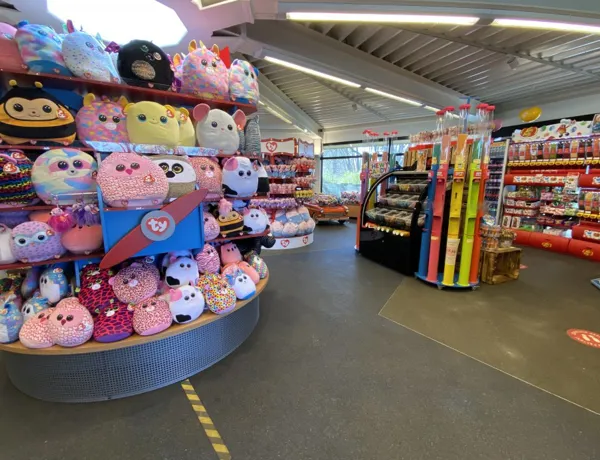 Schatzkiste
Once you've found the treasure chest you thought was lost, you won't find any real pirate gold here, but you will discover unique souvenirs, gifts and mementos of unforgettable days at Heide Park. Location: Next to the entrance to Maya Tal.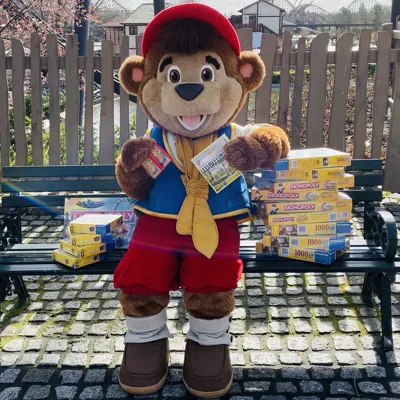 Our Online Souvenir Shop
Another great gift you can give yourself and/or true Heide Park fans is a present from our online souvenir shop. In addition to the inhabitants of Peppa Pig Land or the Ghostbusters, you can find merchandise of our attractions or the park in general here.
Just browse through our range of products. Maybe you'll find the perfect gift for your loved ones?
Brand new! Our Online Shop has a new design
Our online souvenir shop has a new design! Feel free to browse through our selection and discover the 2023 collection!
Gifts for true Heide Park fans!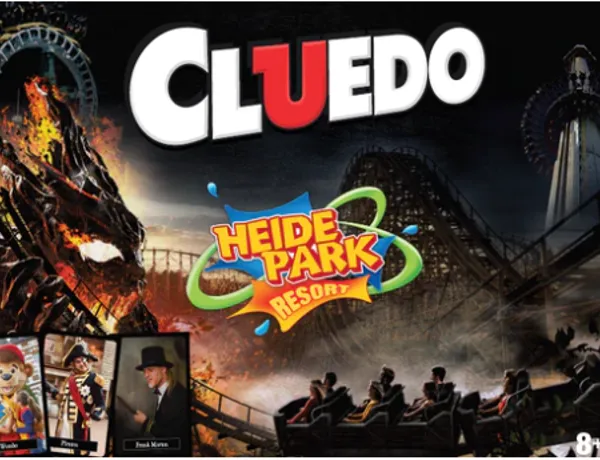 Cluedo
The famous detective game "Cluedo" now in the Heide Park Edition.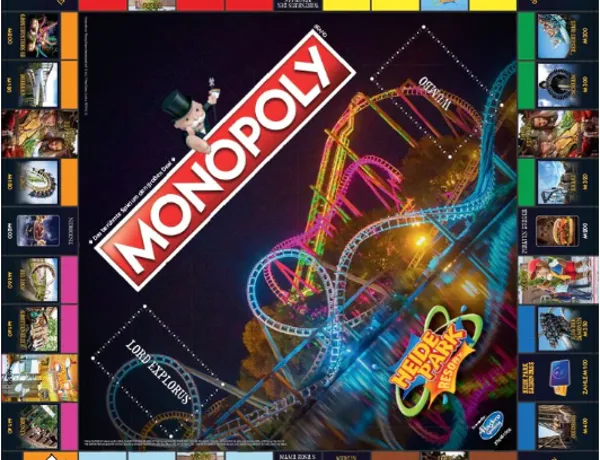 Monopoly
From poor slob to leisure park tycoon!
Other Games
Discover our diverse games in the shop - with well-known classics.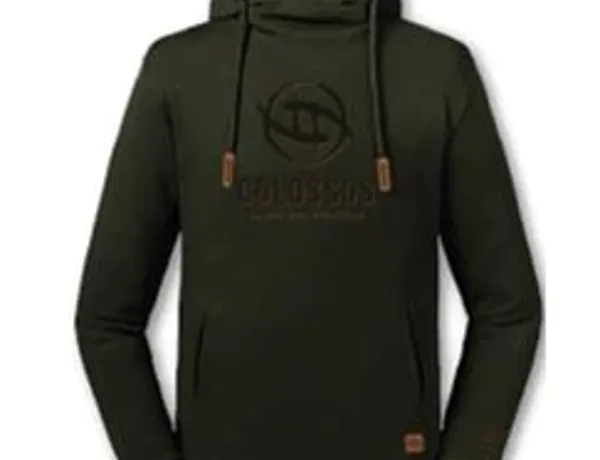 Clothes, Mugs and Other Souvenirs
Discover our large selection!
Download Our App
The new version of the Heide Park app now has many new features and is now available for free download in the stores.