Our most popular theme rooms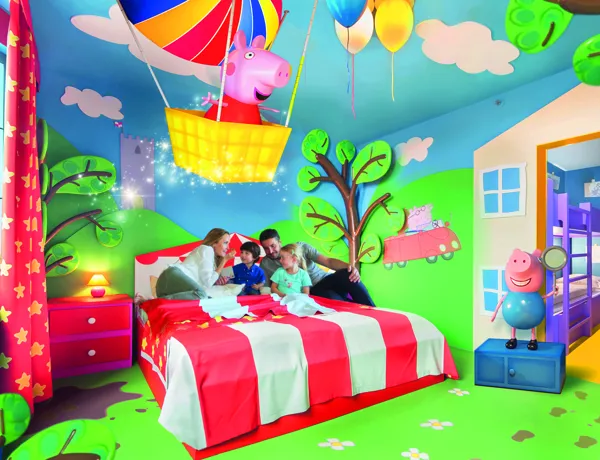 Peppa Pig Super Premium
Even more highlights for Peppa fans! (example photo)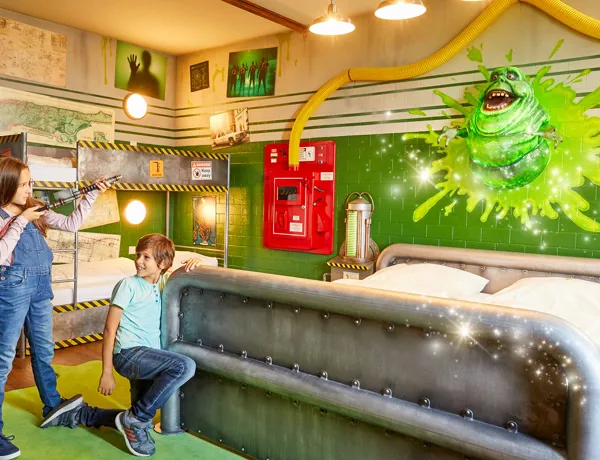 Ghostsbusters Premium
Only for real ghost hunters! (example photo)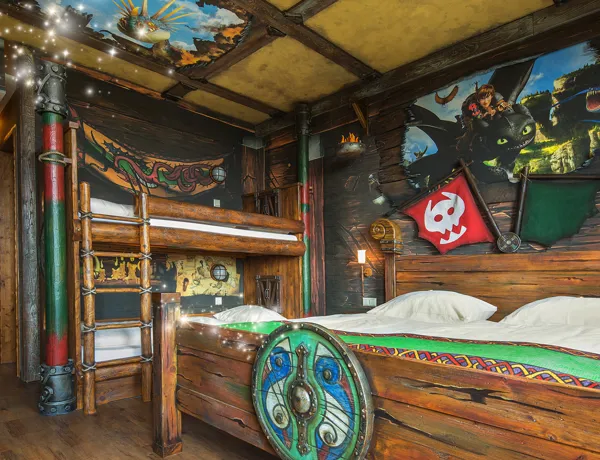 Drachenzähmen Premium
Toothless and Hick are excited for you! (example photo)
Piraten Premium
Off to your bunk, pirates! (example photo)
New since 2022
Look forward to at the Abenteuerhotel:
- 7 additional, new Peppa Pig rooms
- New puzzles in the magical treasure hunt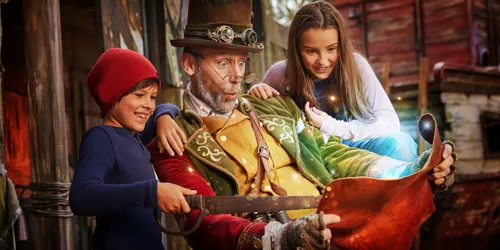 Adventure vacation at Heide Park
Experience the perfect short vacation with the whole family: discover a different fascinating story behind every door at the Adventure Hotel.
Stay in interactive themed rooms: Immerse yourself in the world of pirates, Peppa Pig or Ohnezahn and his friends.
Guests of the Abenteuerhotl have their own access to Heide Park.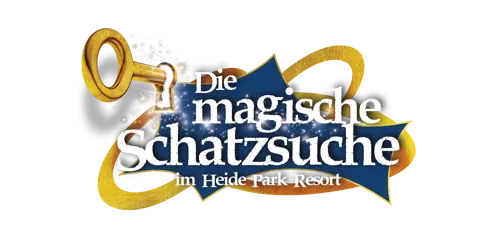 The magical treasure hunt
A highlight for all young and old adventurers: The new magical treasure hunt with Lord Alexander Explorus takes you through the entire adventure hotel and works with a lot of distance and even more fun! Good luck with the puzzle!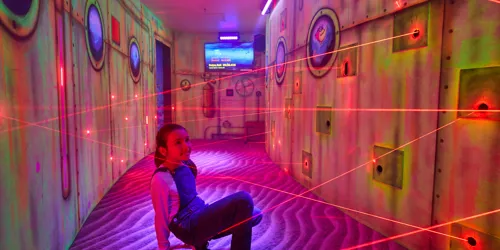 Highlights in the Abenteuerhotel
- Exclusive access to Heide Park
- Buffet restaurant "La Tortuga" and "Captain Hook" bar
- Highlights for kids: indoor playground, laser game (subject to change)
- Free W-LAN
- Free parking
"Heide Park was definitely worth the long drive of almost 4 hours. It was beautiful. The room was a dream. Dinner and breakfast were really, really good. The park itself is very big and beautifully designed. The rides were a lot of fun."
"We are thrilled! Our daughter could not get out of the amazement and felt very comfortable. While we had a cocktail in the bar in the evening, she was also able to spend a nice evening with laser games and cinema and was overjoyed. We found the staff at the Tortuga restaurant especially great. On the way to the table we were always asked how our day was and the service at the buffet and tables was very courteous and lightning fast. The whole hotel is super clean. To feel good. We will be back! :)"