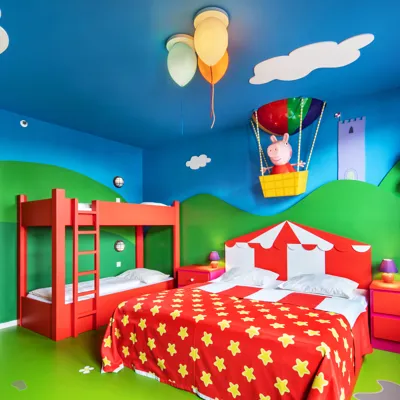 One day is not enough - Our Abenteuer hotel
Become an adventurer and experience your extraordinary holiday in great interactive themed rooms!
Stay with Peppa Pig, chase ghosts in our Ghostbusters themed rooms or become a Viking in our "Drachenzähmen" (dragon taming) rooms.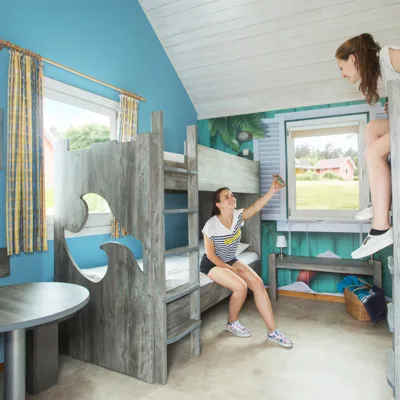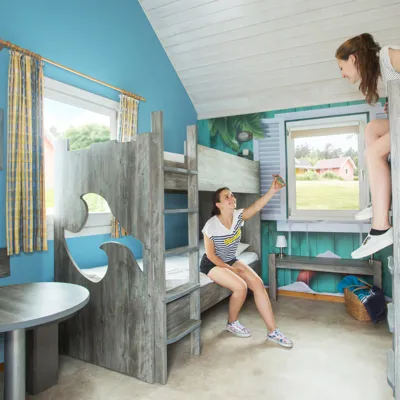 For maximum flexibility - Holiday Camp
Take the chance to get hold of one of our cosy cabins or bullis during the summer holidays. Immerse yourself in a thrilling world of roller coasters, shows and interactive experiences! Are you ready?