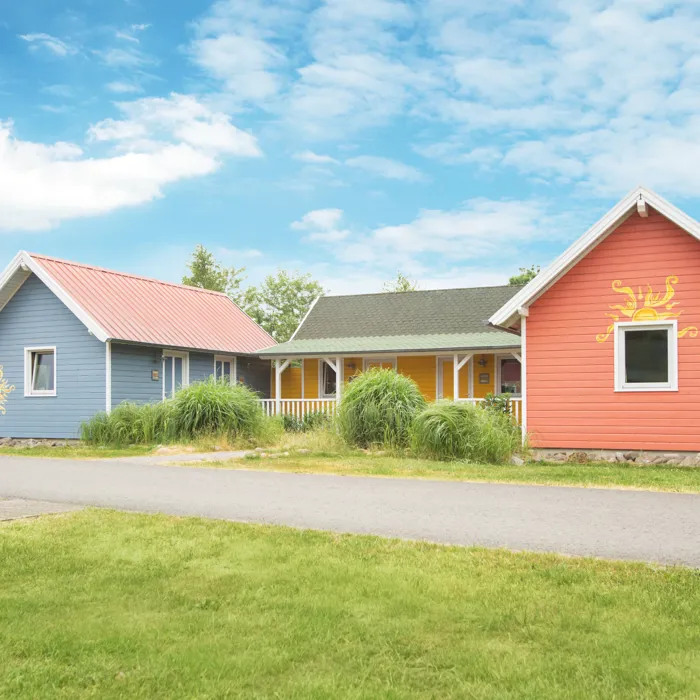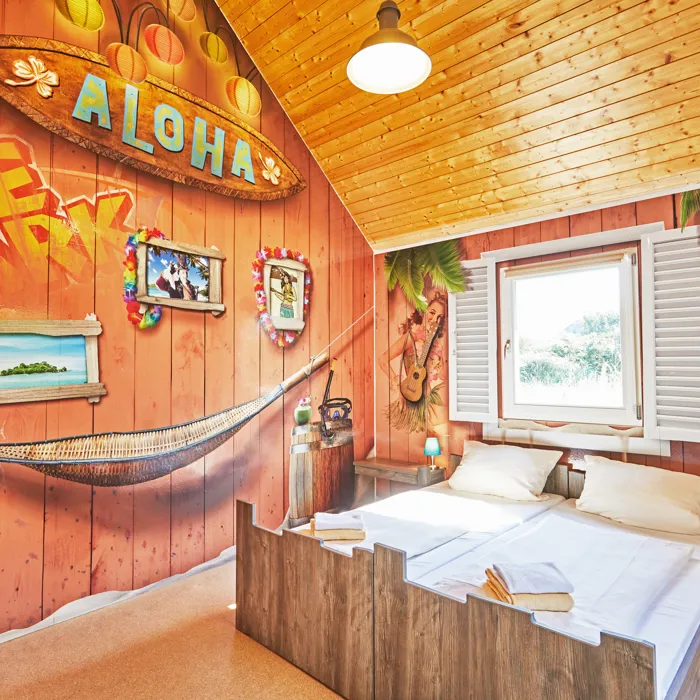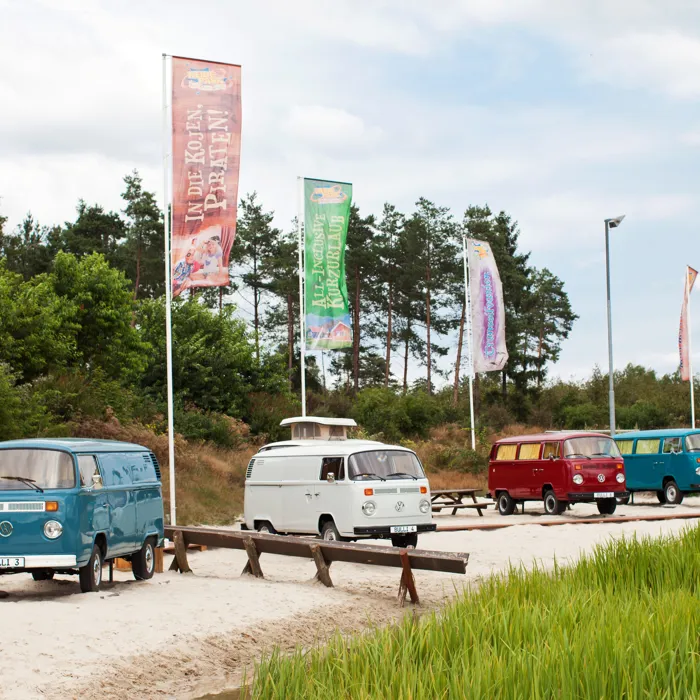 Short vacation in the middle of the Lüneburg Heide with pure action!
Experience an unforgettable stay with us at Holiday Camp! Stay in one of our themed surfer cabins or in the charming Bulli Camp and enjoy your own little vacation oasis. We'll give you the second day of park admission for free with an overnight stay with us!
With exclusive access to the park, you'll be the first to our attractions and can start your adventure right away.
Extend your adventure with us and secure your accommodation now! But hurry, because the available cabins are limited. Take your chance to get one of our cozy cabins or bullis during the summer vacations. Immerse yourself in a thrilling world of roller coasters, shows and interactive experiences! Are you ready?
* The above prices are examples for 2 adults + 2 children (3-11 years). For the offer "Kultig Knacken" the price example is for 2 adults.
** Park admission is valid for each day of stay.
But rather to the Heide Park Adventure Hotel?
Stay in the interactive themed rooms of the adventure hotel. Discover the best offers now!
Explore more