Wooden huts or VW Bulli? - Explore now:
Please note that the photos are sample images.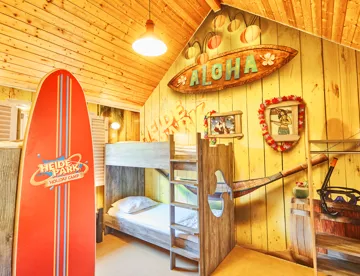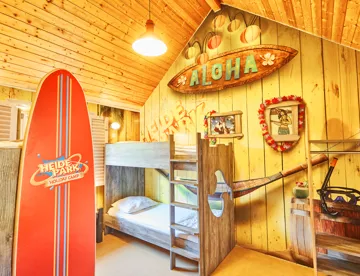 Aloha hut without bathroom
Cool surfer style huts: Stay overnight in one of our Aloha huts to get an extra adventure with an access to the central sanitary facilities. (example photo)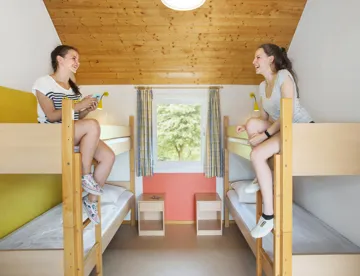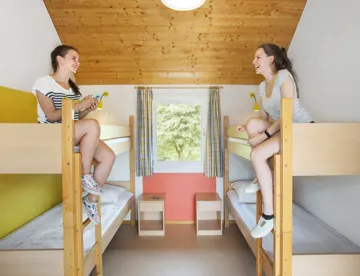 Hut without bathroom
Extend your stay in our Holiday Camp. Secure a cottage with a bathroom (with access to shared sanitary facilities). (example photo)
Hut with bathroom
More comfort with the private bathroom at the Holiday Camp. Book now your short break with relaxed surfer atmosphere. (example photo)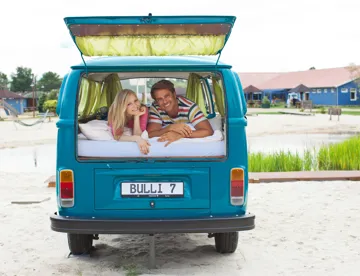 Bulli-Camp
Spend the night in the only VW-licensed T2 Bulli Camp and enjoy the very special retro feeling in the Lüneburger Heide. (example photo)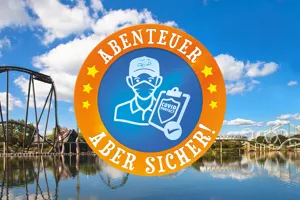 Adventure - but safe!
All the laundry that we use in the Adventure Hotel is cleaned in a product- and environmentally-friendly manner by the Stich laundry, in compliance with all RKI guidelines. This is a RAL quality mark company and is also certified for quality and environmental management.
Independent wash cycle inspections and hygiene tests certify not only cleanliness, but also hygiene in compliance with all environmental protection measures with a modern machine park. It is not only the laundry that is hygienically impeccable: the laundry containers are also disinfected before they are loaded with fresh laundry. Likewise, the hoods are all washed before they arrive on the clean side of production and are sealed in a disinfected container.
We can promise you: Adventure - but safe!