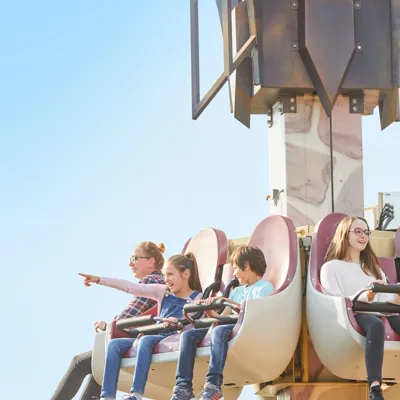 Scream's little brother
If you want to go high, you have to start early: That's why we not only offer big adventure seekers the ultimate thrill in Scream, but also a slightly smaller version of free fall for our youngest visitors - with a child-friendly speed of 3.5 metres per second. And who knows, you might even encounter a flying demon or two at a height of 12.6 metres?!
Screamie - Facts
Minimum height: 100 cm, Age: 3 years and older
Year of manufacture: 2008, Manufacturer: Zierer
Safety:
Children under 6 years must be accompanied by an adult. Pregnant women, persons with disabilities, persons with cardiovascular problems and back and/or high blood pressure problems may not be able to ride.