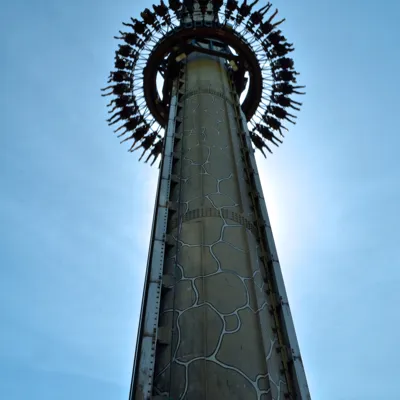 71 metre free fall
The goosebump moment just before the 71-metre free fall, when your heart is pounding up to your throat, is something only skydivers know. One of the largest gyro-drop towers in the world first takes you high up - and then pulls you down with it at a speed of almost 100 km/h! Why all this madness? Because of the completely crazy feeling of happiness that goes through your stomach. But beware: danger of addiction!
Scream - Facts
Minimum height: 130 cm, Maximum height: 195 cm, Age: 10 years and over
Year of manufacture: 2003, Manufacturer: Intamin
Safety:
Pregnant women, persons with disabilities, persons with cardiovascular problems as well as back and/or high blood pressure problems may not be able to ride.