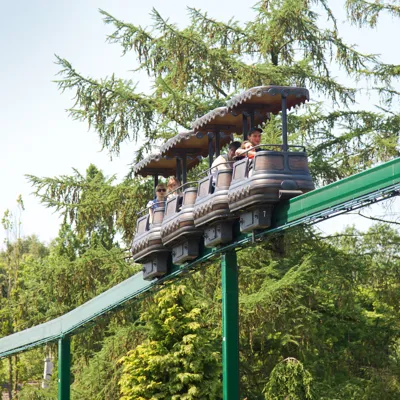 A great view over the Park
On board this monorail you have the best view over Heide Park Resort. The ride takes you past the front part of the park, to a detour in Peppa Pig Land and, of course, to the bay of the skull pirates!
Panoramabahn - Facts
No minimum height, No minimum age
Year of manufacture: 1978
Safety:
Children under 8 years must be accompanied by an adult.