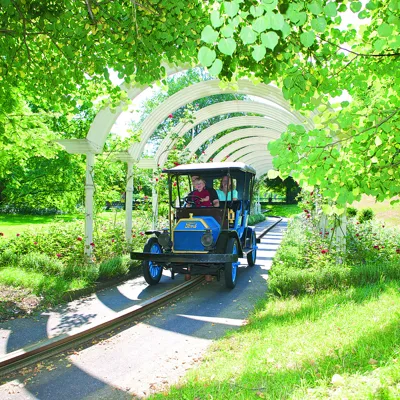 Where little ones can take the wheel
A journey into the past aboard a legendary Ford-T: In our faithful replicas of this classic, little ones sit at the wheel - and navigate the whole family past rose hedges. Perfect for taking a break between buccaneer thrills and adventure!
Oldtimer-Rundkurs - Facts
No minimum height, No minimum age
Year of manufacture: 1978, Manufacturer: Mack
Safety:
Children under 8 years must be accompanied by an adult.