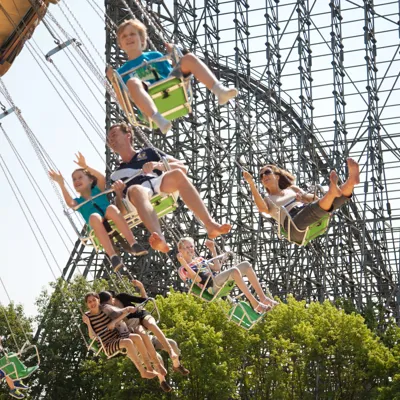 Tour through the airs of the Maya Valley
Mysterious Mayan murals adorn our beautiful carousel that will turn your head as you ride. And who knows? Maybe the rounds on the carousel will take you back to the legendary era of a long lost civilization ... Do you dare the adventure?
La Ola - Fakten
Minimum height: 100 cm, Age: 4 years and older
Year of manufacture: 2009, Manufacturer: Zierer
Safety:
Children under 8 years and under 1.20 must be accompanied by an adult.
Pregnant women, persons with disabilities, persons with cardiovascular problems and back and / or hypertension may not be able to ride.