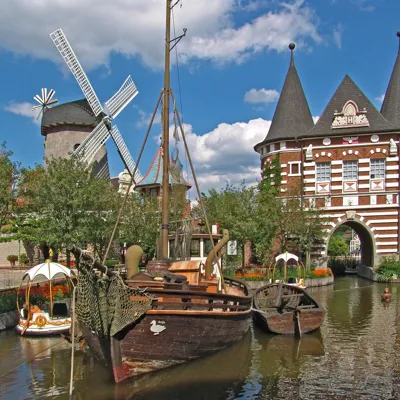 All aboard!
Even pirates take it easy sometimes - and start a leisurely tour in the middle of the bay of the skull pirates. You want to accompany the captain on his trip? Then hop aboard! In one of the 10 round boats, you'll pass beautiful flowerbeds in bloom. Let yourself drift and relax before the next adventure.
Käpt'ns Törn - Facts
No minimum height, No minimum age
Year of construction: 1997, Manufacturer: Heide Park Resort
Safety:
Children under 8 years must be accompanied by an adult.