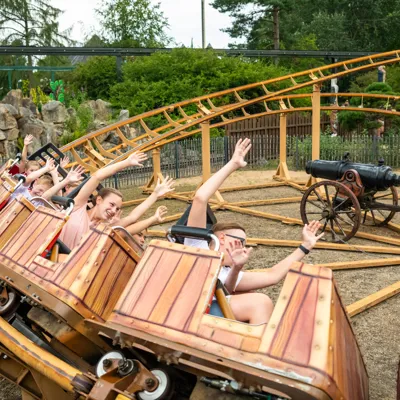 Fast-paced Indian ride for the whole family
The Indy Blitz invites all young adventurers to a fast ride through the reservation. But don't worry, Chief White Feather will protect you - and mum and dad can ride along too, of course.
Indy-Blitz - Facts
Minimum height: 100 cm, Age: 4 years and older
Year of manufacture: 2008, Manufacturer: Zierer
Safety:
Children under 8 years and under 1.15m must be accompanied by an adult. Pregnant women, persons with disabilities, persons with cardiovascular problems, back and / or hypertension my not be able to ride.