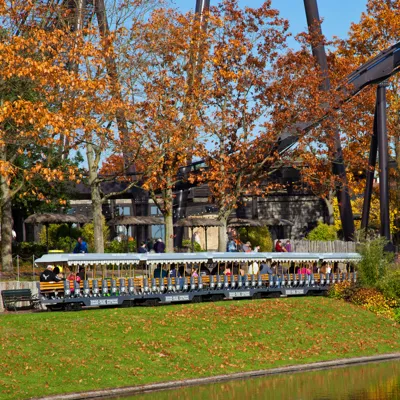 An exciting round trip through the Park
Secure the terrain, get a first overview: That's how experienced pirates do it! That's why our Heide Park Express invites you to an exciting train ride through the entire front part of the park right at the main entrance. On 1.1 kilometers you can already think about which of the attractions you want to ride!
Heide Park Express - Facts
No minimum height, no minimum age
Year of manufacture: 1978
Safety:
Children under 8 years must be accompanied by an adult.