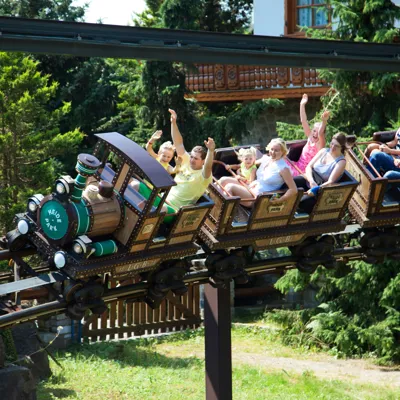 A wild ride for real adventurers
A nostalgic roller coaster with lots of horsepower! The trains thunder through steep curves and the inside of a mountain at up to 45 kilometers per hour. Unexpected speed changes and inclines of up to 40 percent provide a special kind of thrill. A wild ride for all true adventurers!
Grottenblitz - Facts
No minimum height, age: from 4 years
Year of manufacture: 1985, Manufacturer: Mack
Safety:
Children under 8 years must be accompanied by an adult.