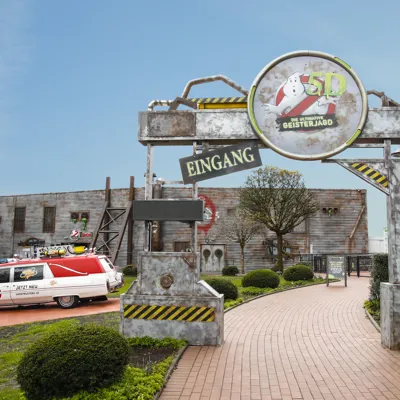 The ultimate ghost hunt
Venture into Lord Explorus' mysterious warehouse and support the world-famous Ghostbusters in their interactive 5D ghost hunt. Equipped with a laser gun and 3D glasses, your adventurous ride begins (in ECTO 1). Fasten your seat belts and pay attention! The ghosts appear suddenly and sometimes you only hear or feel them. Can your team defeat the ghosts, like Slimer & Co.?
Ghostbusters 5D - Facts
Minimum height: 120 cm, Age: 6 years and older
Year of manufacture: 2017
Adventure - but safely!
16 giant air filters from the Zehnder company have been ensuring constant ventilation of the warehouse since 2021. This means that the indoor attraction can also be operated under pandemic conditions and offer you the highest possible protection during your ghost hunt.
Safety:
Pregnant women may not be able to ride.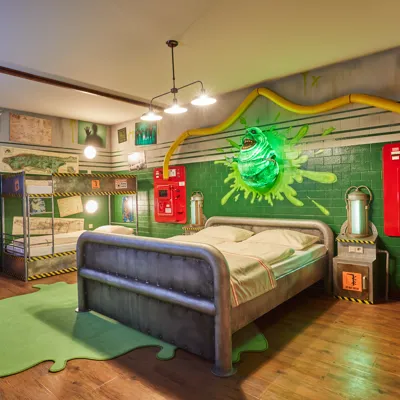 Become a ghost hunter!
Book now for best availability!
Example photo: Ghostbuster Premium Room