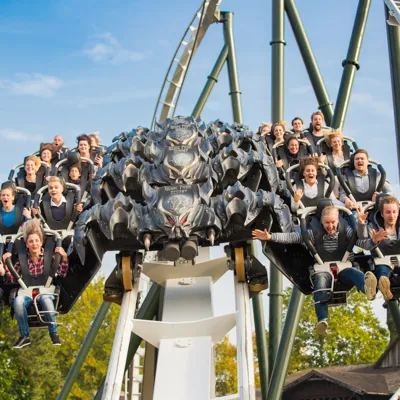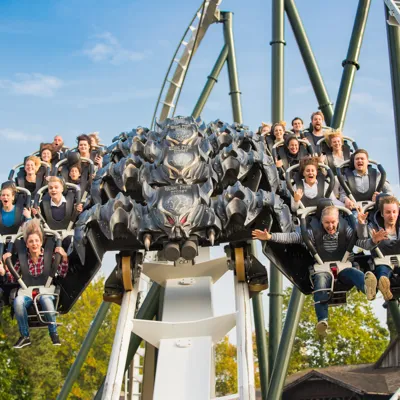 Germany's only Wing Coaster
Flug der Dämonen, Germany's only wing coaster, sweeps you along and holds you onto its wings with four times your body weight. You have nothing above and nothing below you.
Flying demons were conjured up by villagers. A mistake. Since then they always need new souls to renew their energy, become stronger and continue their flight. The villagers sacrifice the souls of the visitors to save their own souls.
You will never be yourself again. Are you doomed? Or can you save your soul?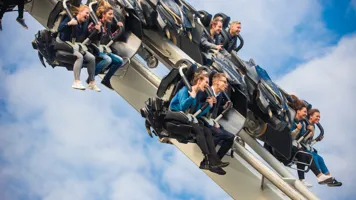 360° experience on Flug der Dämonen
Experience Germany's first Wing Coaster 'Flug der Dämonen' with a unique 360° view.
Flug der Dämonen - Facts
Minimum height: 140 cm, Maximum height: 195cm, Age: 10 years and older
Year of manufacture: 2014, Manufacturer: Bolliger & Mabillard
Safety:
Pregnant women, persons with disabilities, persons with cardiovascular problems and back and/or hypertension may not be able to ride.