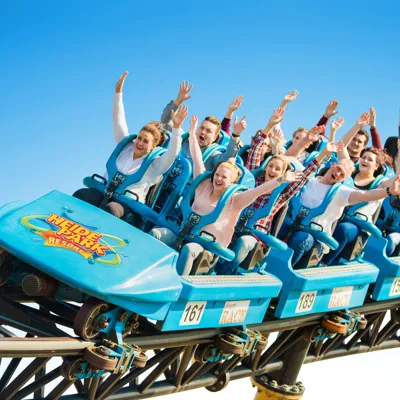 From 0 to 100 km/h in 2.4 sec.
Are you ready for 4.7 Gs? Can you handle the hellish ride through the desert? Then get in - and enjoy the ride on Germany's first catapult launch roller coaster high above sandy desert dunes. But beware: You will accelerate from 0 to 100 km/h in 2.4 seconds, this absolute thrill is usually only experienced by Formula 1 drivers! You will never forget this adventure!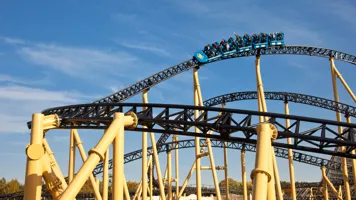 Desert Race On-Ride POV
Experience Desert Race at Heide Park Resort. With this video you can feel the adrenaline during a ride with Desert Race.
Desert Race - Facts
Minimum height: 140 cm, Maximum height: 195cm, Age: 12 years and older
Year: 2007, Manufacturer: Intamin
Duration: 49 sec. / Acceleration: 2.4 sec. from 0 to 100 km/h
Safety:
Persons with disabilities, pregnant women or persons with back and/or high blood pressure problems may not be able to ride.