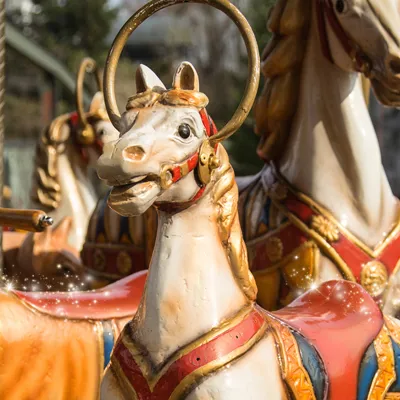 Simply magical!
Carousels have been bringing happiness to children of all ages for around 400 years. One more reason for us to have a classic steam carousel in our Resort, which will give you a touch of nostalgia. A wonderful white swan, a blue and red hot air balloon with a gondola and a team of horses with a gold decorated carriage - simply magical!
Steam carousel - Facts
No minimum height, no minimum age
Year of manufacture: 1989, Manufacturer: Peter Petz
Safety:
Children under 3 years must be accompanied by an adult.