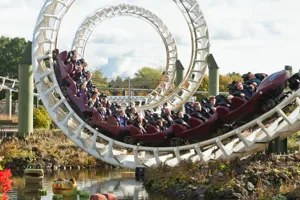 Your world is upside down.
A real classic - but still unique: the looping coaster takes you on a wild journey through two loops and a double corkscrew. Your world is turned upside down four times as you descend from a height of 30 metres. This will make even the bravest of pirates scream...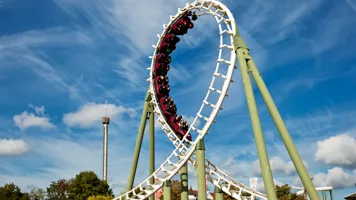 360° experience on Big Loop
Now ride the classic roller coaster Big Loop virtually!
Big Loop - Facts
Minimum height: 120 cm, Maximum height: 195 cm, Age: 6 years and older
Year of manufacture: 1983, Manufacturer: Vekoma
Safety:
Children under 10 years must be accompanied by an adult.
Persons with disabilities, pregnant women or persons with back and/or high blood pressure problems may not be able to ride.