We're open!
As of May, 31st 2021
All information for your park visit:
From May, 31st on you a valid, negative COVID test is not mendatory for your park visit.

Dated day tickets and free reservation tickets (mandatory for everyone who already has an undated ticket or an annual pass / season pass) and parking space tickets can now be booked.

Of course, we do everything to ensure that you feel completely safe with us - it is imperative that you observe all hygiene and safety regulations before your visit and inform yourself about restrictions during your visit.
Imporatant information for your overnight stay:
A valid, negative COVID test must be presented on arrival. This rule applies to all visitors aged 15 and over. You need to present a valid, negative test twice during your stay (if you stay one week).

Exceptions to the obligation to test for hotel stays: The obligation to submit a valid, negative COVID test does not apply if corresponding vaccination documentation can be presented for a vaccination against the SARS-CoV-2 corona virus that has been fully completed for at least 15 days. (This regulation is based on the Lower Saxony Corona Ordinance §5a Paragraph 2.). Those who have recovered will now be treated like those who have been tested and fully vaccinated and will NOT need a negative test. Those who have recovered must present an officially issued, positive PCR test result (PCR test that is at least 28 days and a maximum of 6 months old).
All further details and information on the requirements and restrictions can be found here.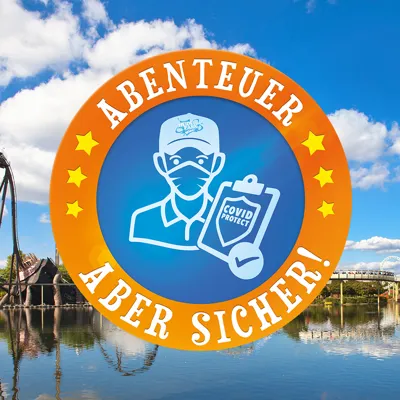 We promise you a safe adventure!
Book securely: Our rebooking guarantee applies to all hotel and camp bookings until further notice.
Stay overnight safely: There are also extensive measure in the Adventure Hotel and our Holiday Camp so that you can start your adventure safely.
Experience safely: We have developed a comprehensive hygiene and safety concept so that you can feel safe at all times during your visit.
Please make sure to get all the current information on applicable safety and hygiene measures, applicable rules of conduct during your stay and possible restrictions on our website BEFORE your visit the Heide Park Resort.
Subject to change.