Your Children's Park in Soltau
Adventures for Adults and Children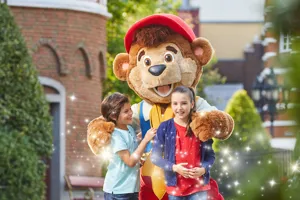 Theme Park for the Whole Family
To make sure you have a great time with your whole family, all the rides and attractions on this page are perfectly suitable for small children. Find out here about the minimum age and height so that you are well prepared.
We look forward to seeing your children's eyes light up when they meet Peppa and her family or fly through the air with Toothless and his friends.
Are you bringing older children with you? In the "Ghostbusters 5D" themed area, they can expect excitement and adrenaline while ghost hunting.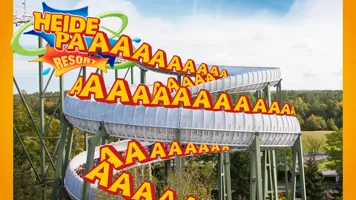 Heide Park Resort: Family Adventure Awaits!
Are you ready for your next adventure? Get your tickets now!
Experience Great Attractions for Children and Toddlers at Heide Park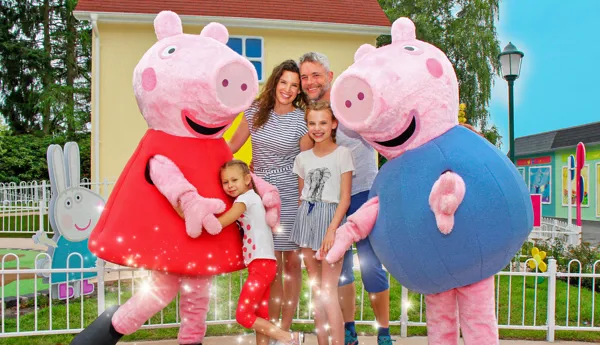 Discover Peppa Pig Land
Meet Peppa & George and go on exciting adventures!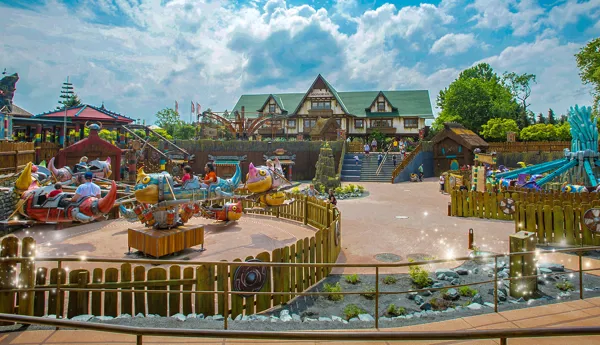 Drachenzähmen - Die Insel
Toothless and Hiccup are waiting for you in Dragon Land!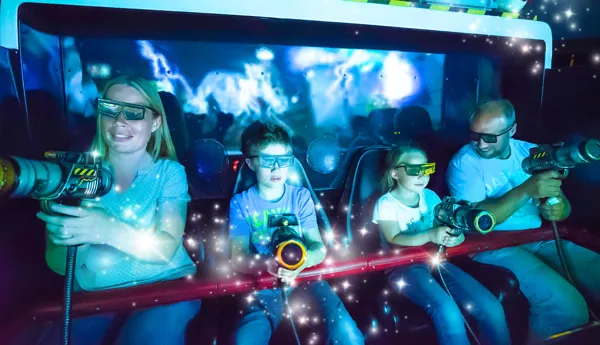 Ghostbusters 5D
Interactive 5D fun for the whole family!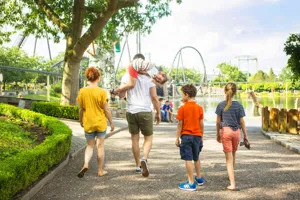 Attractions for Children
Fun and adventure for the whole family await you at Heide Park! With Peppa Pig Land, the themed dragon area and Ghostbusters 5D, we are your children's park in Germany. There's something for all ages here.
All Attractions
Unique Adventures with Rides and Attractions Especially for Children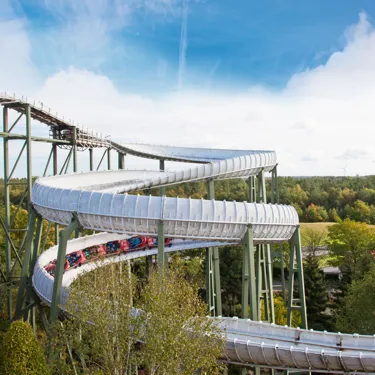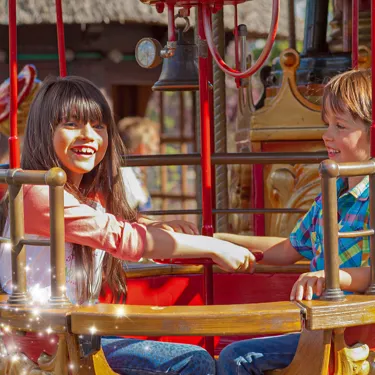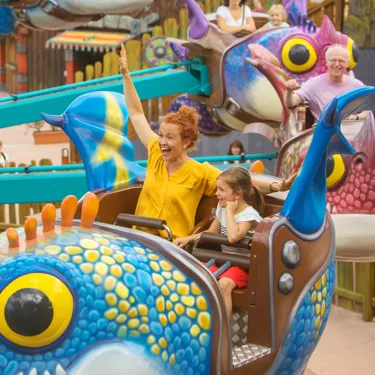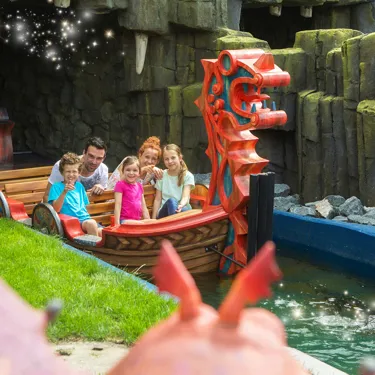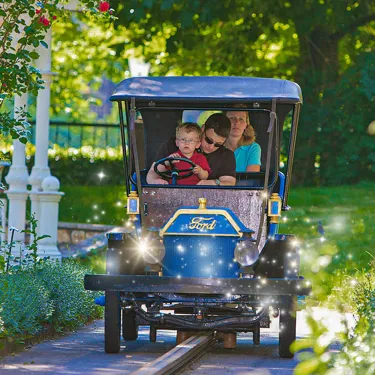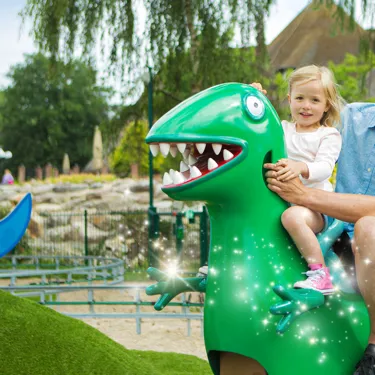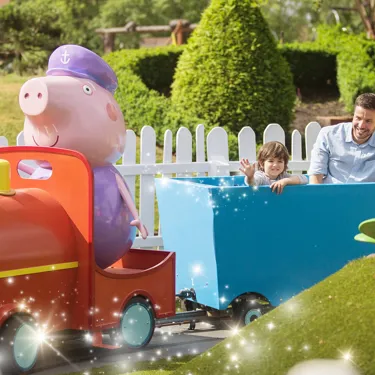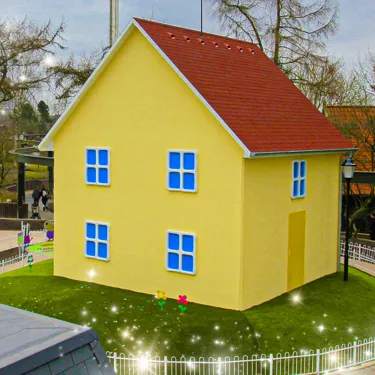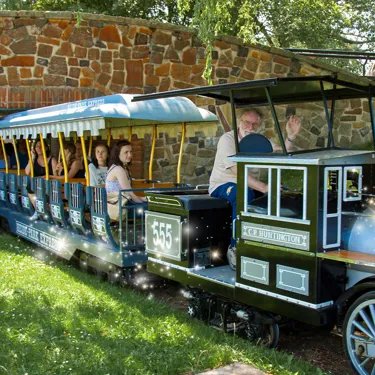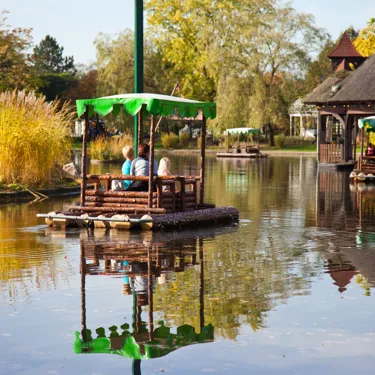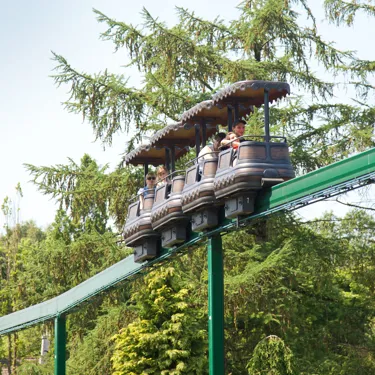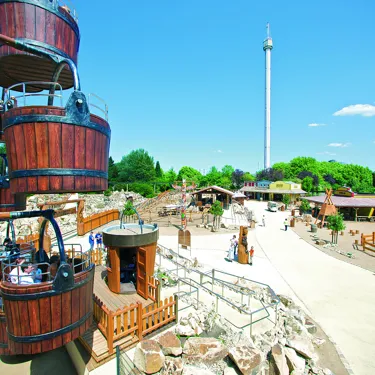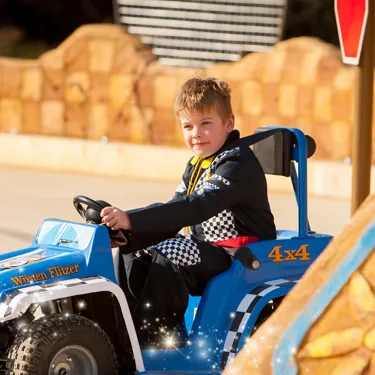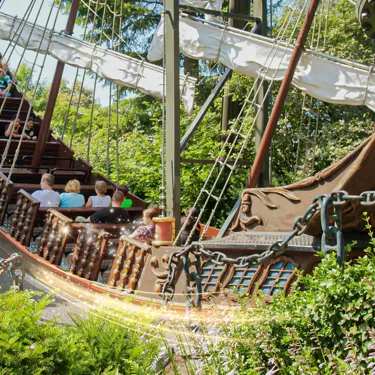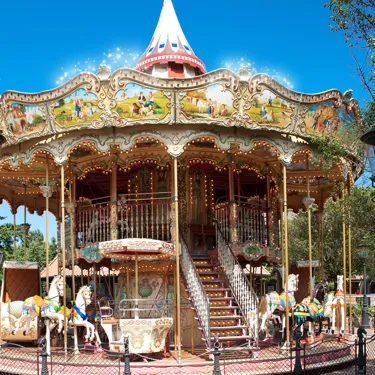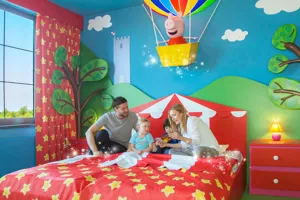 Abenteuerhotel
Become an adventurer and experience your extraordinary holiday in amazing themed rooms!
Stay with Peppa Pig, chase ghosts in our Ghostbusters themed rooms or become a Viking in our How To Train Your Dragon rooms.
(Example photo: "Peppa Pig Super Premium" room)
Book now
Cool Highlights for Families at our Hotel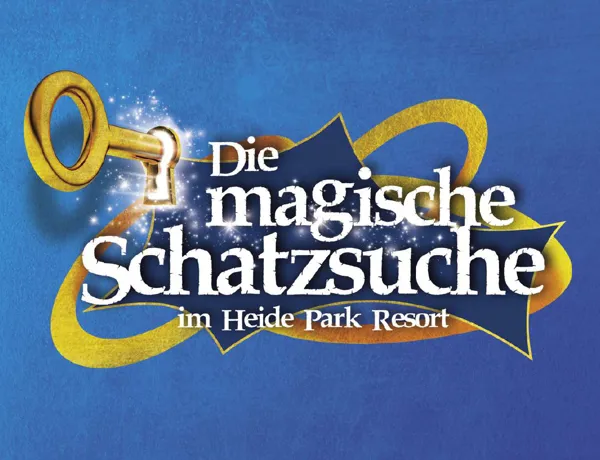 The Magical Treasure Hunt
A highlight for all adventurers young and old: the new magical treasure hunt with Lord Alexander Explorus takes you through the entire adventure hotel!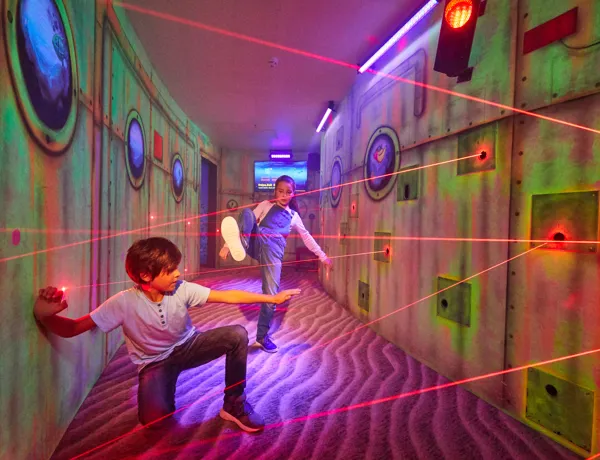 Laser Game
In a submarine, children can climb through an exciting underwater world and try to overcome the nested laser beams, without touching them (subject to availability).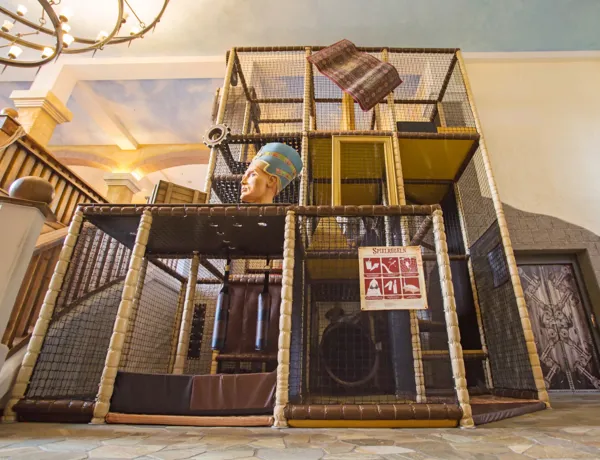 Indoor Playground
Start your adventure while mum and dad are still checking in. Our indoor playground offers fun & action. Climb through the vault door & slide into your extraordinary adventure (subject to availability).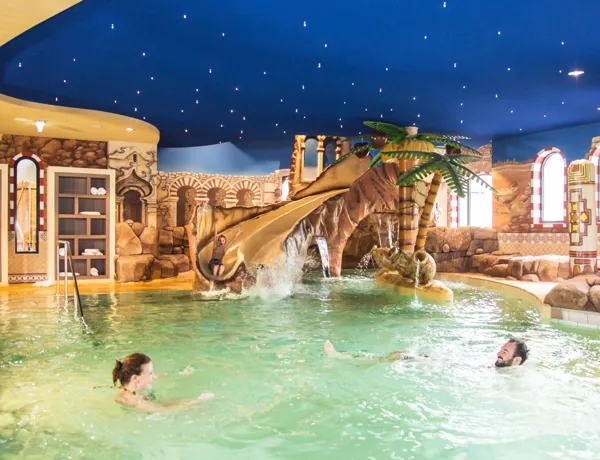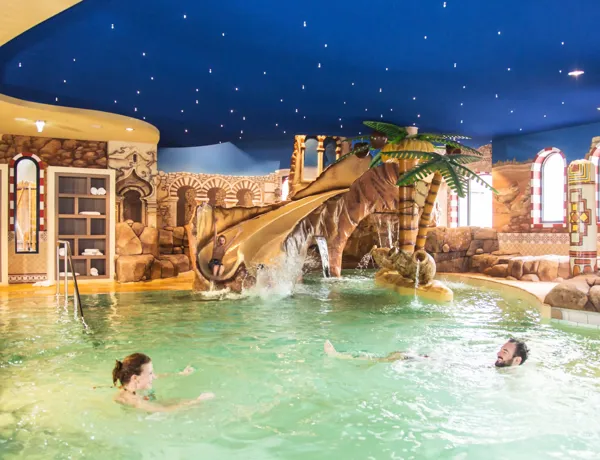 Your Trip to the Orient with Water Slides
After an exciting day at Heide Park, the Sultans fun pool awaits little adventurers with water slides and a children's pool.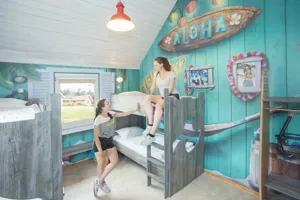 Holiday Camp
The perfect place for those who like maximum flexibility! Stay in our basic or themed cabins. Enjoy the relaxed and laid-back atmosphere of the Holiday Camp. You can reach the Theme Park via the exclusive camp access.
Located in the middle of the Lüneburg Heath, the Holiday Camp is also the perfect place to go on excursions in the surrounding area.
(Example photo: "Aloha hut without bathroom")
Book Now
FAQ - Frequently Asked Questions About our Theme Park for Children
Experience great and age-appropriate attractions for children and toddlers at Heide Park.
Birthday children of all ages receive free admission if they can provide proof (e.g. ID card).
Attractions for children and families are specially marked on the park map and on our website. Please also note the information and requirements on site and on the park map.
The safety of our guests is our top priority. At some of our rides there are safety regulations set by the TÜV, namely age and size restrictions.
If your child gets lost in the park, a member of staff will take them to the Service Centre. Get a free band from the Service Centre in the morning, write your name and phone number on it, and we'll get you back together very quickly.
Children under 3 years stay and eat with us free of charge. However, they must be included in your booking.
We offer a special service for parents with children up to the age of three: the Baby Switch Pass. This allows you and your partner to take turns on the rollercoasters without having to queue again.
So that your child does not have to be measured individually for each ride, please get a band with the size confirmed by us on the first ride.
Example: A group of 15 adults and 4 children cannot register 15 adults at the adult group rate and 4 children at the child group rate.
Yes, under the following circumstances:
Traveling to Heide Park Resort with more than 10 paying children and teens ages 3-17 OR more than 10 paying students/vocational students/students in a class group