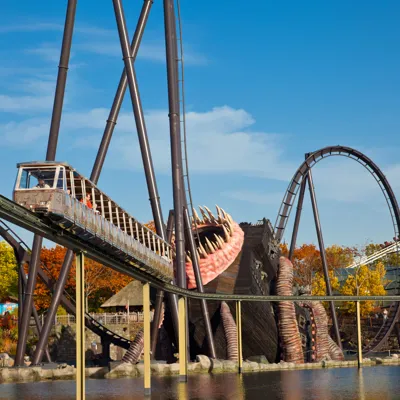 A great overview of the Park
When the first railroads steamed in the Wild West, it was a real sensation. Our monorail isn't quite as exciting, but it's the perfect opportunity to take a breath during the leisurely mile-and-a-half ride and get an overview of the park.
Monorail - Facts
No minimum size, No minimum age
Year of manufacture: 1985
Safety:
Children under 8 years must be accompanied by an adult.