The popular real-life game is back!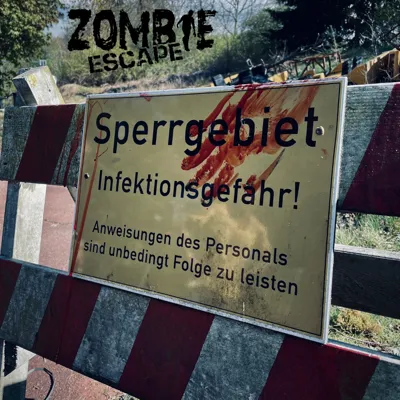 Zombie Escape 2023
The popular real-life escape game is back and awaits you with new challenges.
A number of scientists have used a remote and strictly secured part of Heide Park for their experiments. During one experiment, something went wrong. A virus was released that now turns everyone undead. The security area was evacuated and sealed off.
Although the code for an antidote has already been deciphered, it can only be produced in a laboratory within the security area. Some scientists were able to save themselves in this laboratory, but the zombies have caught the scent. It is a matter of time before the undead reach the laboratory. If no one comes to help, the spread is unstoppable.
Are you adrenaline junkies? Then rise to the challenge. Together with a team of volunteers, you enter the real-life game. Put on your running shoes and demonstrate both courage and skill. Keep a clear head and show teamwork, because only together can you solve the tasks. But watch out for the zombies, they can be lurking around every corner...
Are you ready to face this responsibility and bring the formula for the antidote safely to the lab?

03 + 10 + 17 + 24 June